Devizes is a beautiful town located in the English county of Wiltshire. It lies at the foot of the Marlborough Downs and is near to Salisbury and Bath. Devizes is easily accessible by car, train or bus with various routes available.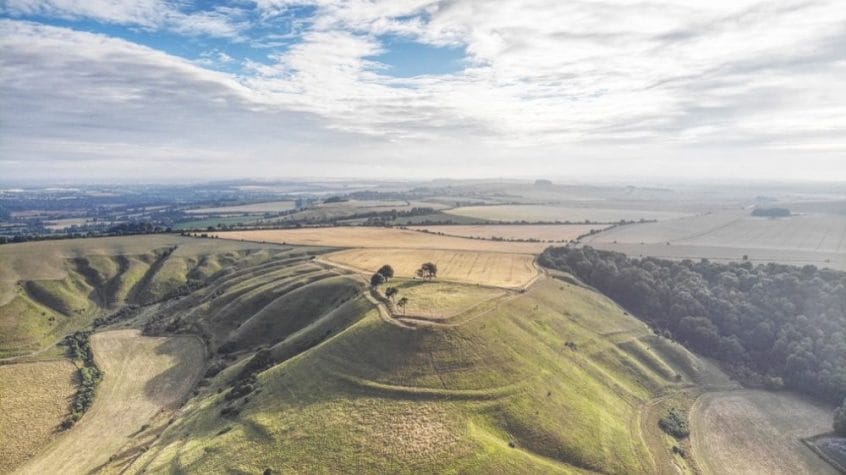 By car, Devizes can be reached via the A342 from either Swindon or Salisbury. The A361 also runs through the town and there are plenty of parking options around the centre. There are variety of long and short stay car parks in and around the centre. More details can be found below.
There are buses available from Salisbury and Bath that go directly to Devizes with regular stopping points throughout the town centre. National Express coaches offer services from London Victoria Coach Station which take just under 3 hours to get to there.

What is the closest train station to Devizes?
The closest railway station to Devizes is Melksham railway station which is around 7 miles away followed by Chippenham, Trowbridge and Pewsey all around 12 miles away from Devizes town centre. From Pewsey and Chippenham, there are regular train services that will give you access to major cities such as London, Bristol and Oxford. This makes it convenient for travellers who are looking to explore other parts of the UK while also visiting Devizes.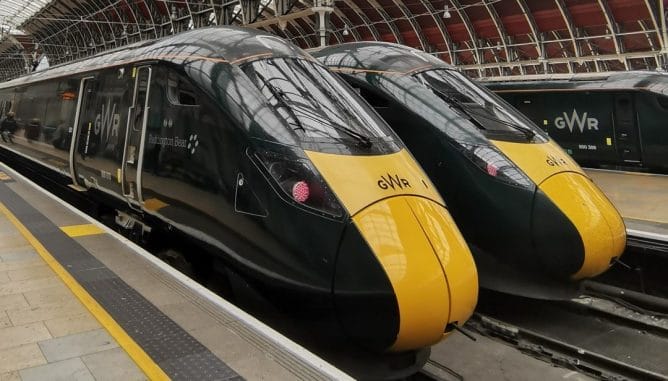 However, if these stations aren't an option for you, don't worry. There are other ones nearby that offer good bus services to Devizes. Swindon and Bath stations all have regular services running throughout the day, making it easy for visitors to reach their destination. Whether you're travelling from within the UK or from abroad, there are plenty of public transport options available when it comes to getting to Devizes and the surrounding towns.
Is Devizes getting a railway station?
Not any time soon, however there are campaign groups that believe a railway station would provide significant benefits to the town, including improved transportation links and increased economic growth.
Recent reports suggest that developments have been made to move forward with a scheme but there is a lot of work ahead.
If the plans do go ahead this could represent an exciting step forward in bringing improved transportation infrastructure to this historic Wiltshire town.
How much is a bus to Devizes from Melksham?
This 34 min journey costs around £4 and runs on route 272.
How much is the bus from Devizes to Bath?
The journey takes from 1hr 10 on route 272 and costs around £4.
Ref March 2023 – Journey planner: https://www.firstbus.co.uk/bristol-bath-and-west/plan-journey/journey-planner/
Is There a Direct Coach To Devizes?
If you're looking for an affordable and comfortable way to travel from London to Devizes, then National Express coaches are a great option. The company offers regular services from London Victoria Coach Station, with journeys taking just under 3 hours. This makes it easy for visitors who want to explore the town without worrying about driving or parking.
National Express coaches are known for their comfortable seats, air conditioning and onboard facilities such as toilets and WiFi. This means that you can sit back, relax and enjoy the scenic journey from London to Devizes in comfort.
In addition to their direct services from London Victoria Coach Station, National Express also offers connections to other parts of the UK. This means that you can easily reach Devizes from other major cities such as Birmingham, Manchester and Liverpool.
How much is a coach to Devizes from London?
A week day return journey from London to Devizes with National Express is around £25.00 (March 2023)
Ref March 2023 – https://book.nationalexpress.com/
How Much Does it Cost to Park in Devizes?
Parking costs start from £0.40 per hour depending on which of the 11 car parks you park in. Some of the car parks allow you to stay all day but some have a maximum stay of a couple of hours.
For example, the West Central car park has a maximum stay of 3 hours, this costs £090 per hour or up to 3 hours for £2.60. Whereas the Station Road Long Stay car park allows you to stay from one hour for £0.4o to all day for £5.50.
More info can be found here: https://www.wiltshire.gov.uk/parking-devizes
Are There Cycling Routes In Devizes?
Yes one popular one is the Kennet and Avon Canal towpath, which runs through Devizes and offers a flat, traffic-free path for cyclists. This route takes riders through beautiful countryside and past historic landmarks such as Caen Hill Locks.
More routes: https://www.komoot.com/guide/1706874/cycling-around-devizes